Flinders Loop is located about 390 km north of Brisbane on the North Coast Line of the Queensalnd Railways just south of the township of Rosedale.
The crossing loop was constructed when the major track realignment project a few years ago made the loop at Rosedale and several others redundant. The new line is built to high standards and it is common for a train to cross with two others heading in the opposite direction only ten minutes appart.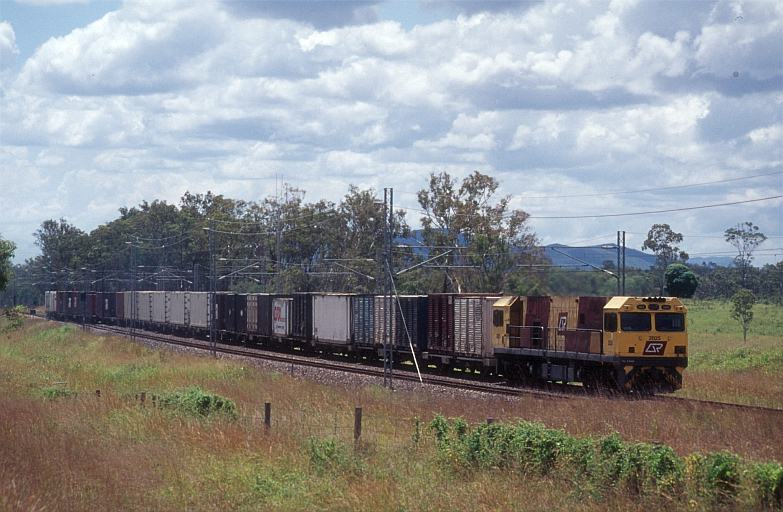 Loco 2825 with seventeen wagons in tow pulls into the loop at Flinders to cross with two northbound trains. On the 5th Febuary 2002 at 1.20pm.