Q.R runs a various assortment of passenger trains around the state from electric suburban and interurban in the south of the state to long distance elctric tilt trains to deisel hauled overnight services.
For more information go to the travel train website for routes and details.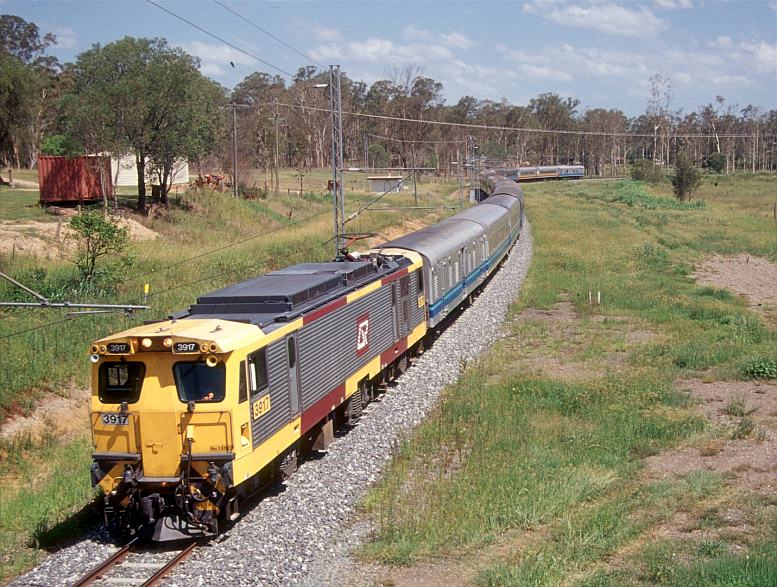 3917 eases the Sunlander through the curves at Goobang just before it met with a southbound freight headed by 2827 waiting in the loop at Gundiah.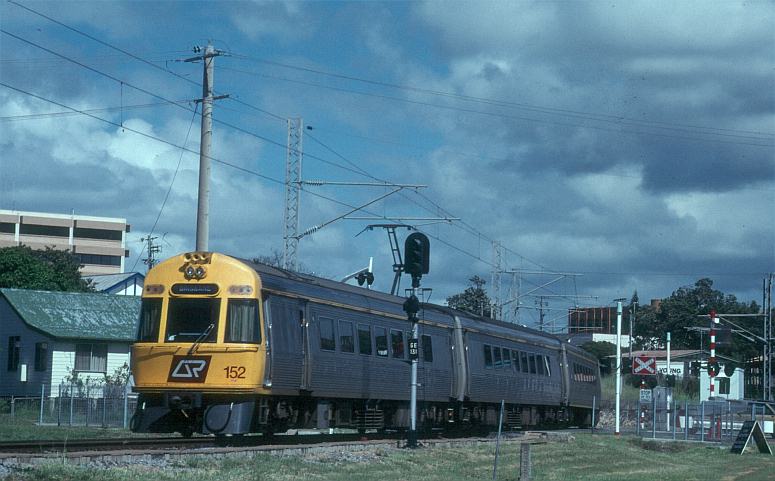 The southbound Spirit of Capricorn passes the approach signal for Gladstone Station at the Auckland Street level crossing on a bright Sunday morning. The service is run instead of the Tilt Train to allow the Tilt a full days maintenance at its Gracemere base just west of Rockhampton.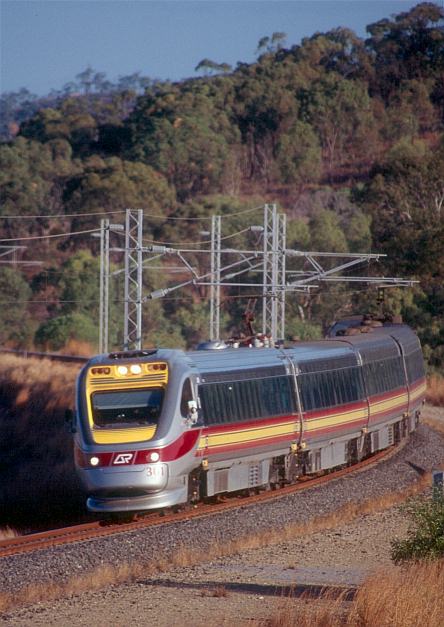 The Rockhampton bound tilt train glides over the Toolooa section of the North Coast Line just south of Gladstone. 4.25 pm 28/08/00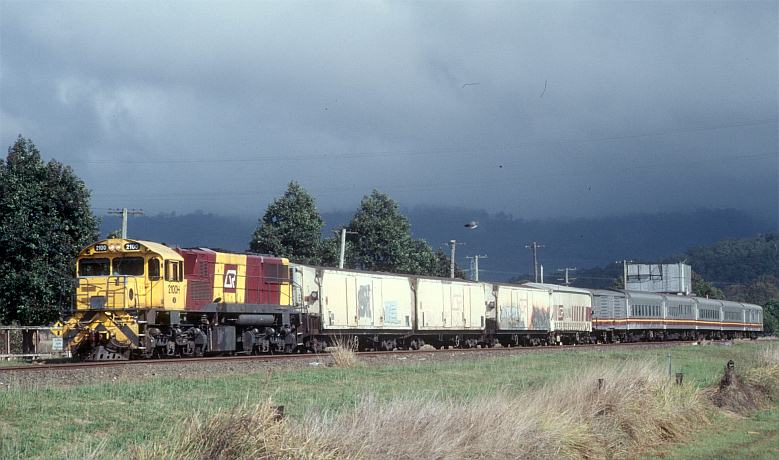 The Brisbane bound Westlander passes through Murphys Creek after descending the range from Toowoomba into the warm autumn sunshine. The wagons behind the loco are mechanically refrigerated and carry frozen perishables to remote locations along the line. This train is the last truly mixed train running in Queensland and is one of the most pursued trains in the state for photography. Murphys Creek was the location that helpers were added to trains for the 23 km climb up the range. All that reminds you of its former glory is the water tank that is still used for steam excursions and the triangle that was used to turn locos. The station building obscured by the train is in a sad state of repair and some of the semaphore signals are rusting away in the long grass. 30/09/99