Proserpine is located one thousand and eighty-five kilometers north of Brisbane on the North Coast Line about thirty-five kilometers from the coast. It is the hub of a large sugar producing region with the mill being a dominant feature of the town. Sugar from the mill is transported by rail one hundred and thirty kilometers south to Mackay Harbour in dedicated unit trains during the crushing season from June to December. You will find some photos of the sugar trains in the Mackay Region in the Location Profiles.
The town is well served by Q.R's long distance passenger trains but apart from the sugar to the port little freight traffic is generated here.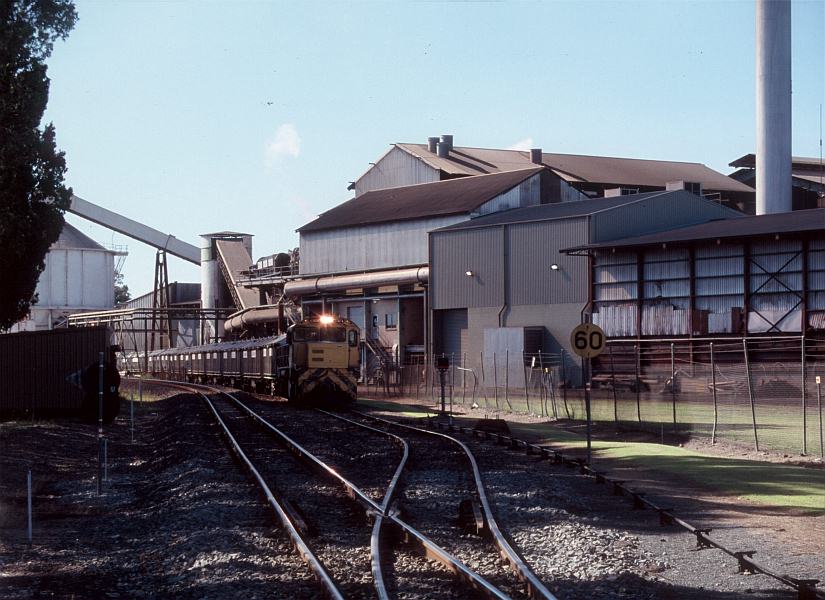 2199F reversing through the loader at Proserpine Mill the NCL is the line on the left. This photo was taken from Main St at the north end of the yard. 10/06/05 14.32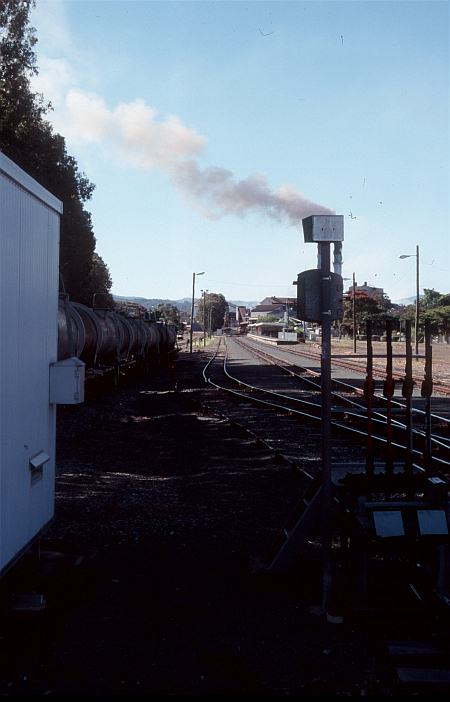 Taken from Anzac St level crossing at the southern end of the yard looking north shows a bit of the yard layout. To the left is the line to the angle to turn locos on the sugar trains so the cab is always at the front. The wagons in the shaddows are water wagons and still have buffers fitted which is very rare these days.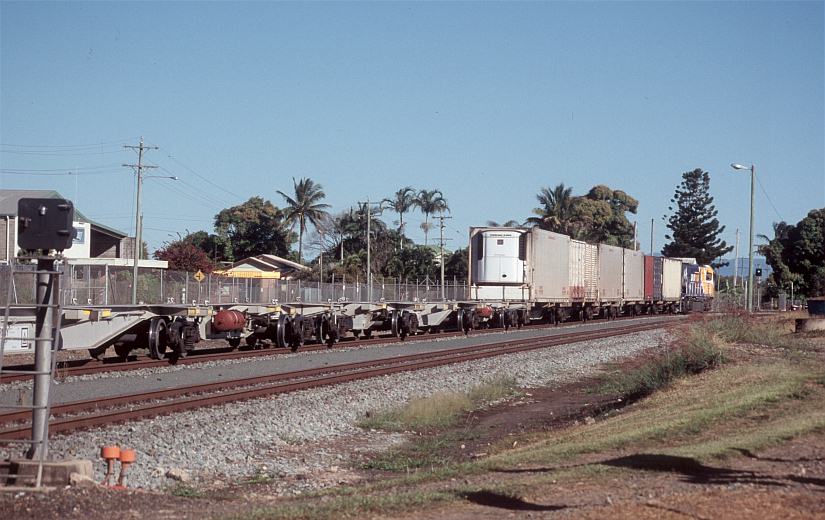 The same position as the previous photo but looking south as PN011 leads a mostly empty freight train to Mackay. 15.04 10/06/05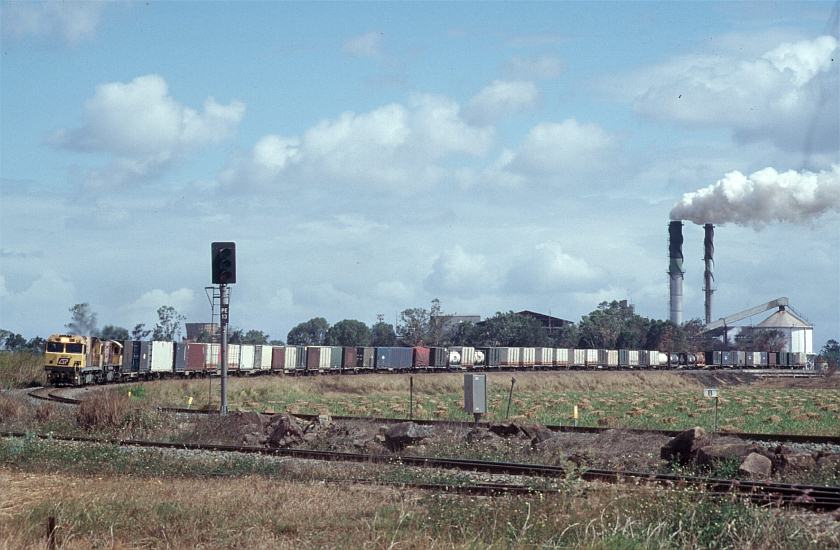 2830 + 2309 slowly gain speed on the northern side of town as they cross the Proserpine River and head into the cane feilds.
You can see the tramlines in the forground which run next to the line for about eight kilometers and crosses it about four kilometers north of town. 14.33 14/11/03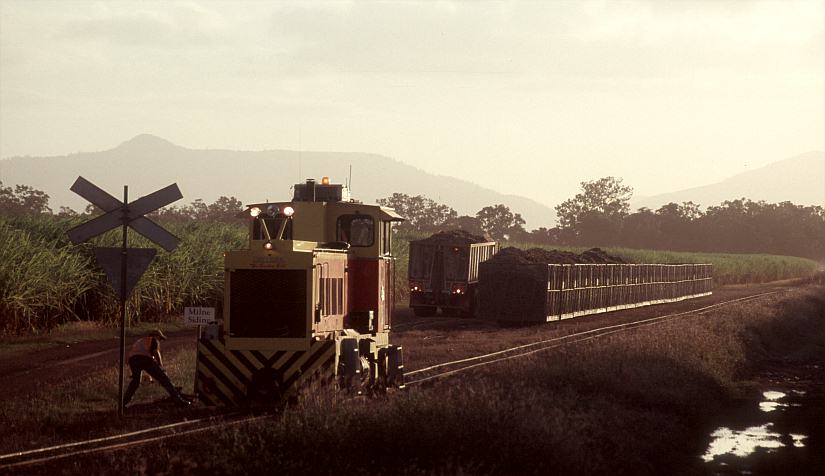 Late in the afternoon a small cane loco shunts Milne Siding about ten kilometers north of town as the harvest rolls on 24 hrs a day. The haze in the sky is due to smoke from the farmers burning the cane before harvest. 10/06/05 17.40