Avondale Loop on the North Coast line situated on the northern bank of the Kolan River to the north of Bundaberg. The area around the loop is mostly used to grow sugar cane and small crops as well as timber cutting. Like most former stations on the line the town surrounding the line has seen better days and only a former Station Masters house stands near the line as a reminder of the once busy site.
The following photos were all taken on Sunday 02/06/02.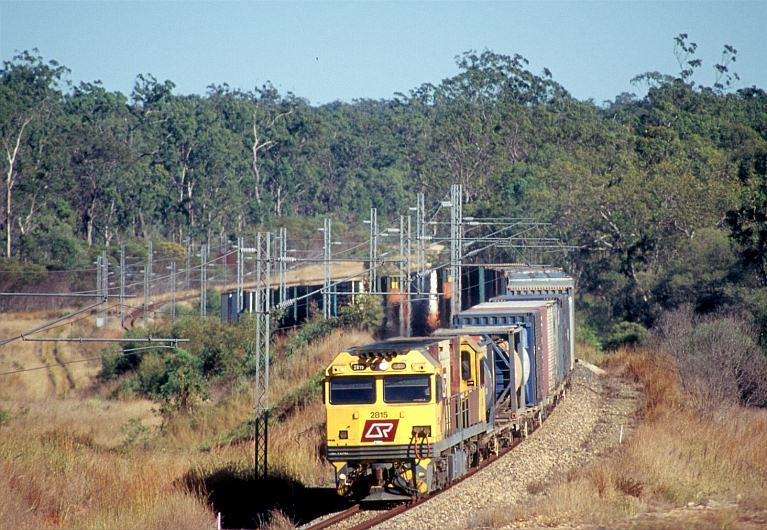 2815 with 30 wagons in tow pass over the roller coaster section between Flinders and Littabella on its way south to Brisbane at 9.37am. The train will have to take the loop at Avondale to allow the southbound tilt to overtake it.