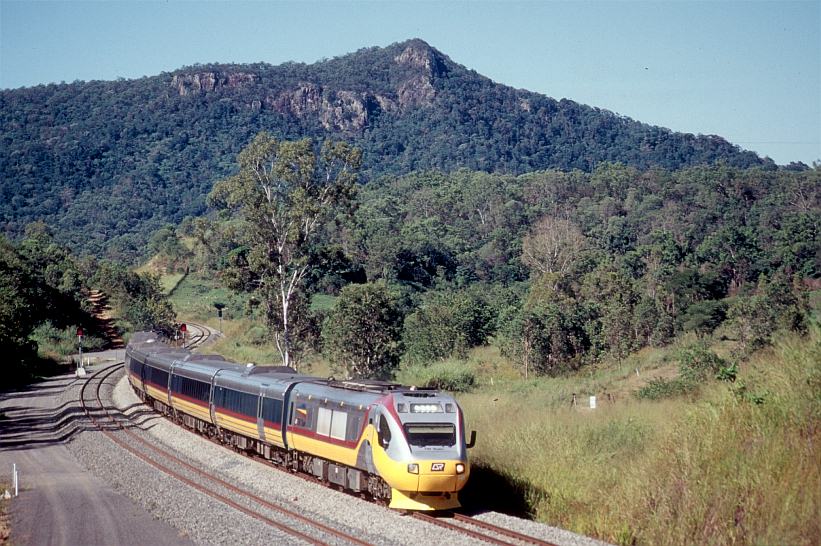 The Diesel Tilt Train was the brainchild of the Conservative Govenment dominated by Rual and Regional Members of the Queensland State Government in the late 1990's. The cost of track improvements and the rollingstock alone was estimated at nearly 800 million dollars and was a big carrot for regional votes but if you consider only two trains were part of this plan then it is a massive amount of money for not much passenger capacity. The plan did not anticipate the establishment of a discount airline in the form of Virgin Blue owned by Sir Richard Branson and the effect it had on regional airfares to the northern areas of the Queensland coast. The conservative government was defeated at the next election and the new Labor government began a review of the Deisel Tilt Train project and as you would expext baulked at the cost of the project compared to the benifits.

The track upgrade went ahead with concrete sleepers and heavy rails as well as bridge ubgrades for higher axle loads and speeds but only a few realignments went ahead. The trackwork has provided the freight arm of Q.R with a massive boost allowing freight to travel at greater speeds and remain competative with road transport.

Only time will tell how much of a success the new units are in service once initial routine service faults are fixed. The people I have had the good fortune to talk with from the north see it as a positive and a good form of intercity transport and not just a train to Brisbane.

The photo above was taken at Aminungo Loop about twenty kilometers north of Mackay near the township of The Leap while on crew training duty on the 4th of May. For more information on the DTT you will find a wealth of information and photos in the sites I have listed in the links and also in my news and events section.

One interesting aspect of the train is the fact that it is out of gauge due to a design factor that was never incorperated into the final construction of the trains. As mentioned above, several aspects of the project were curtailed due to cost.
The major train related cost reduction was the elimination of sleeping cars which were out of guage, apparently the builders mockups of the sleeper layout still exist and it is now a hot topic for the traveling public concerned with the lack of privacy and facilities on the train.

And as expected the state conservative party now in opposition is attacking the Deisel Tilt Train as an expensive lemon.

Some things never change.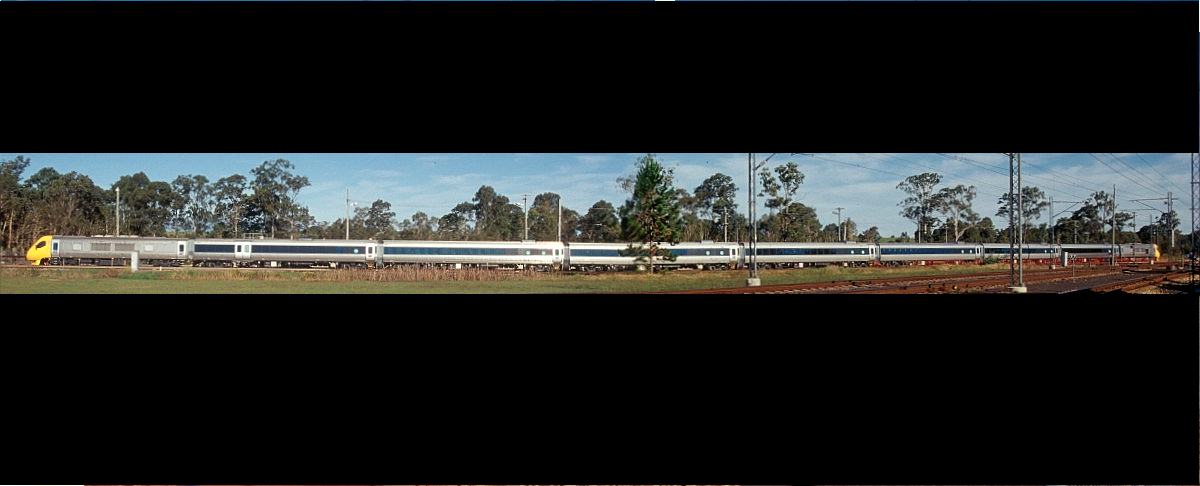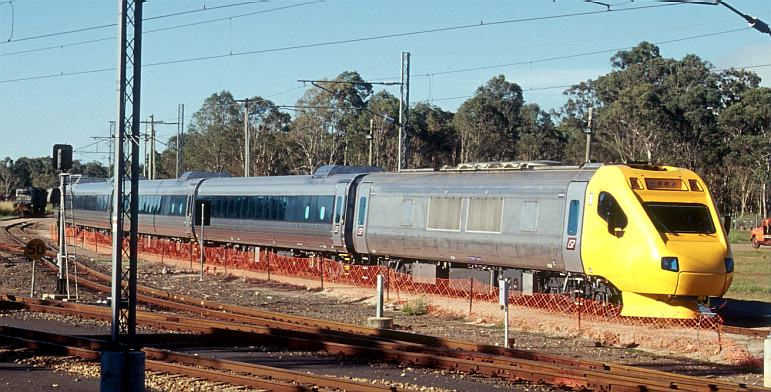 Click here to learn more about the project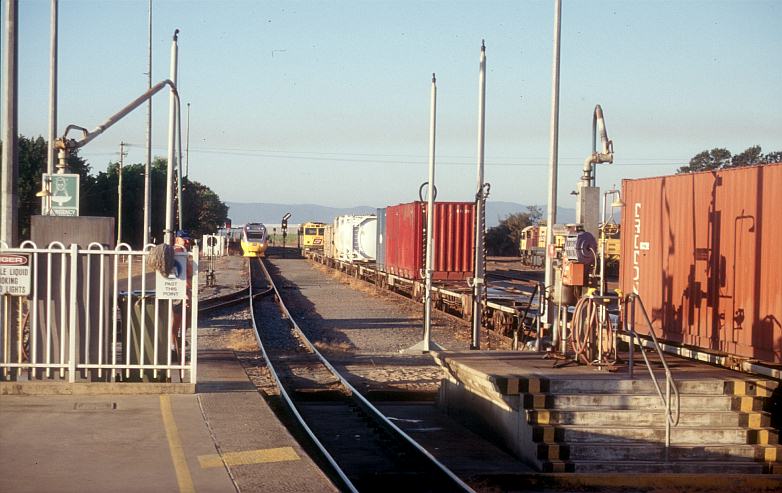 Arter pushing through the fog all the way from Clairview the DTT arrives at Mackay station about 20 mintues ahead of the timetable. The diesel freight on the right has been fueled up and the train inspected while waiting for the Tilt. 6.43 am Thursday 12/09/03